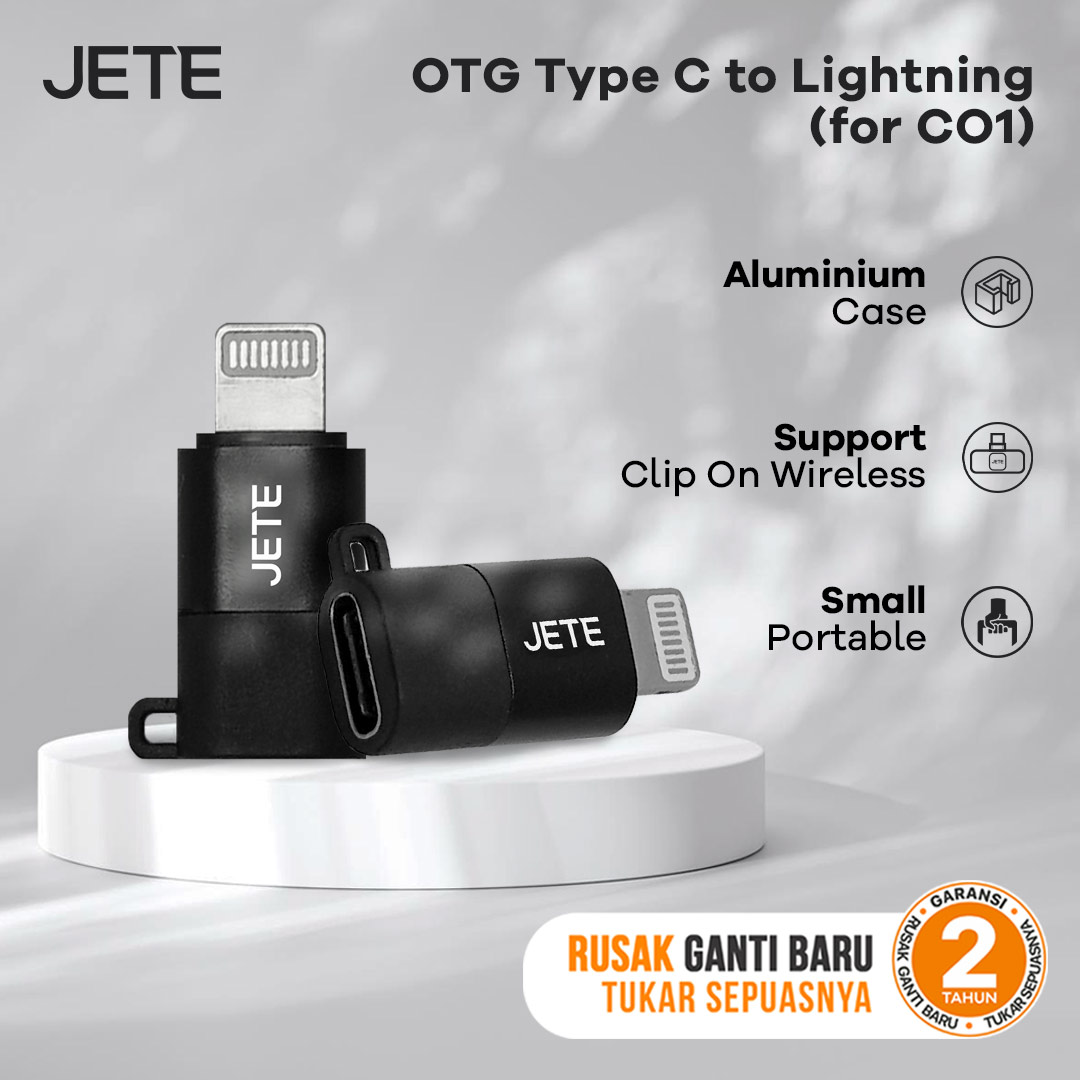 OTG UNTUK BERBAGAI KEPERLUAN ANDA
JETE OTG CO1 adalah device penghubung mic clip-on JETE CO1 dengan perangkat dengan USB OTG Type C to Lightning (Apple). Case-nya terbuat dari material aluminium terbaik yang kokoh. Produk pun akan menjadi lebih awet untuk pemakaian dalam waktu yang lama.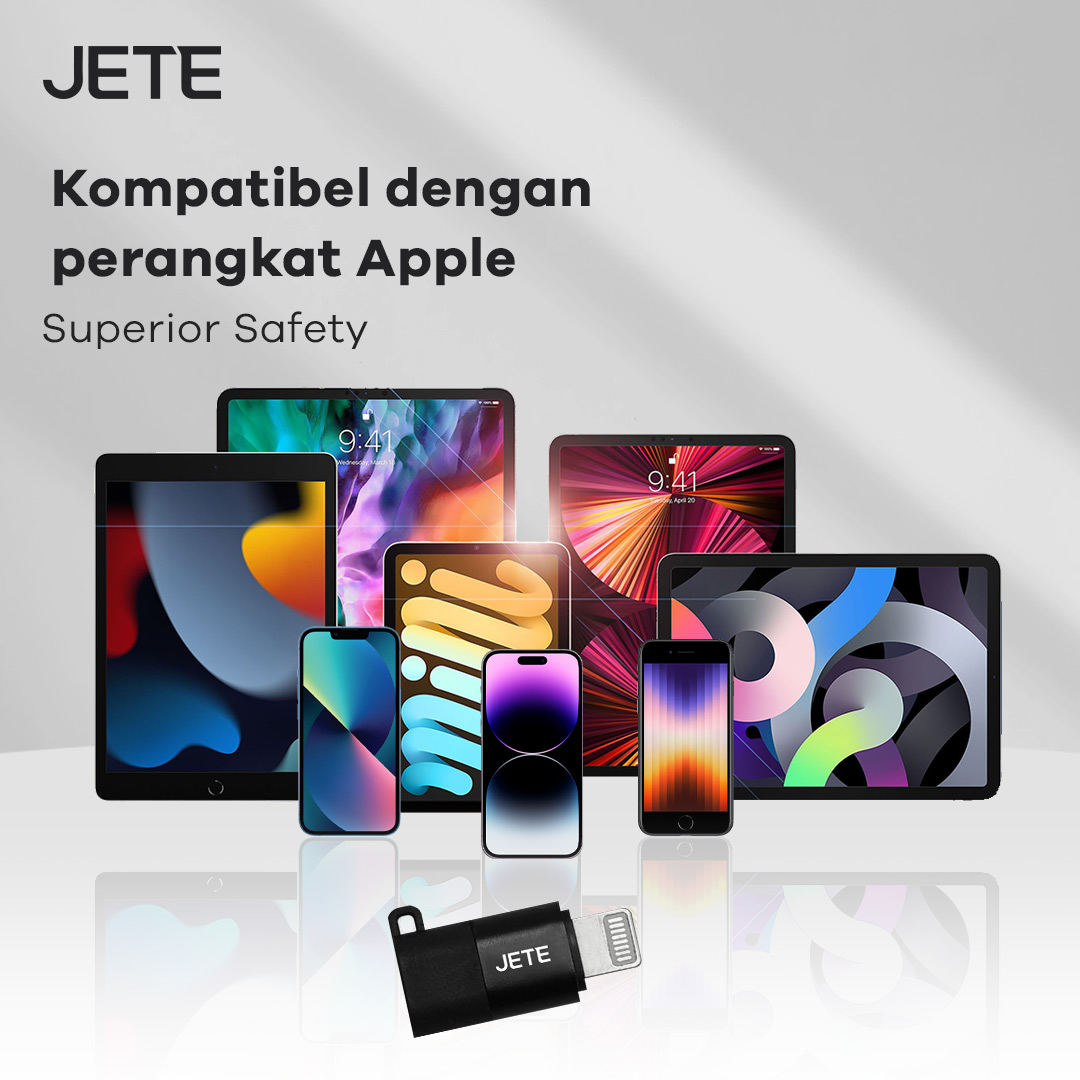 DAPAT DIGUNAKAN DI BERBAGAI PERANGKAT APPLE
JETE OTG CO1 dirancang khusus untuk gadget yang menggunakan slot USB OTG Type C to Lightning. Khususnya produk-produk dari Apple seperti iPhone dan iPad. Baik untuk tipe produk keluaran lama maupun produk terbaru seperti iPhone 14.
DESAIN ERGONOMIS
JETE OTG CO1 dibuat menggunakan material berkualitas terbaik. Dengan begitu, menjadikan produk ini menjadi lebih kuat dan kokoh di berbagai kondisi. Desainnya yang ringkas membuat pengguna lebih nyaman. Karena dapat dibawa ke mana saja tanpa memakan tempat. Bobotnya pun juga sangat ringan.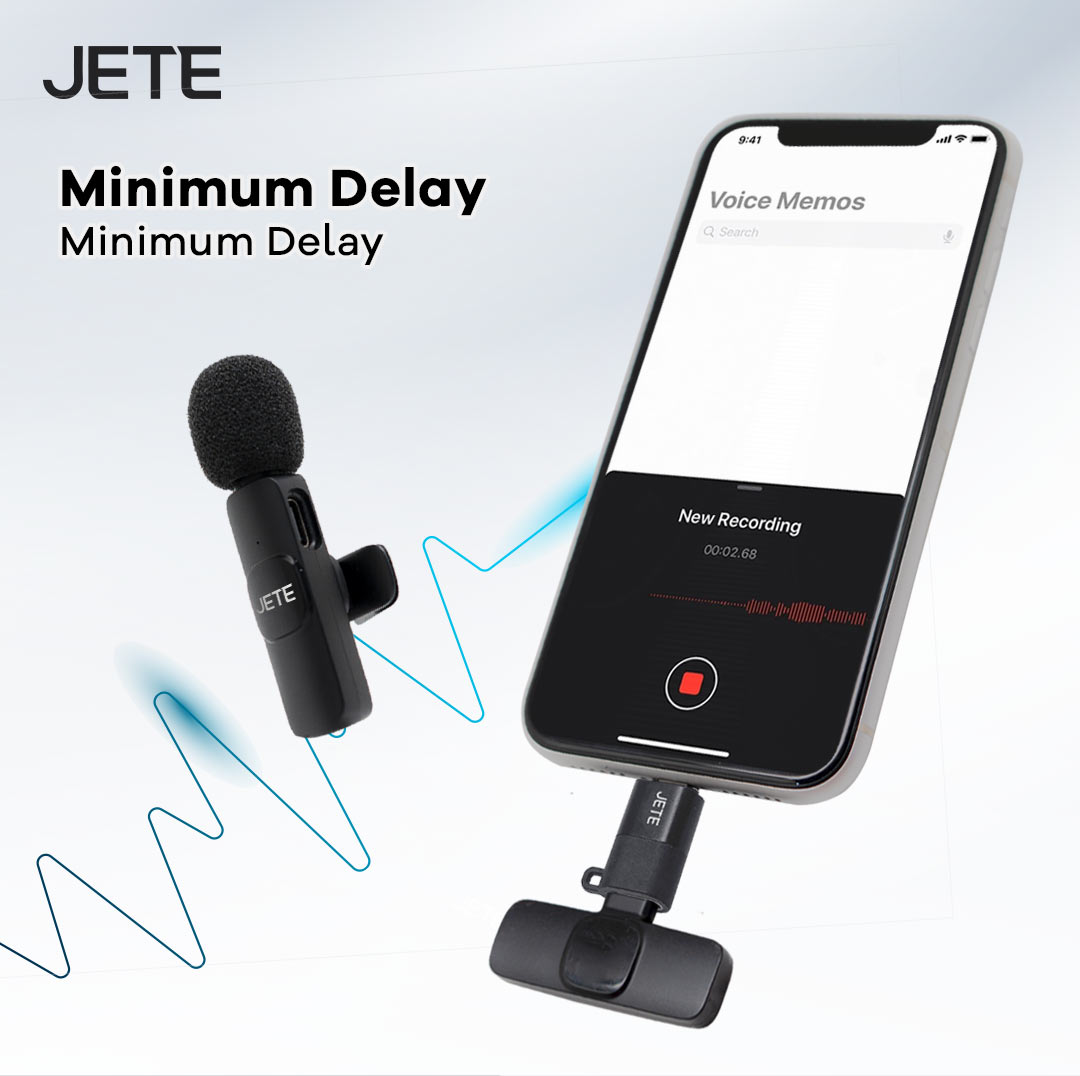 MINIM DELAY, KONEKSI OPTIMAL
Kenyamanan JETE OTG CO1 adalah dari segi koneksinya yang lancar. Hal itu membuat input dan output suara menjadi minim delay. Sehingga, penggunaannya lebih optimal tanpa terputus hingga jarak tertentu. Sangat cocok untuk Anda saat merekam suara seperti interview maupun membuat konten.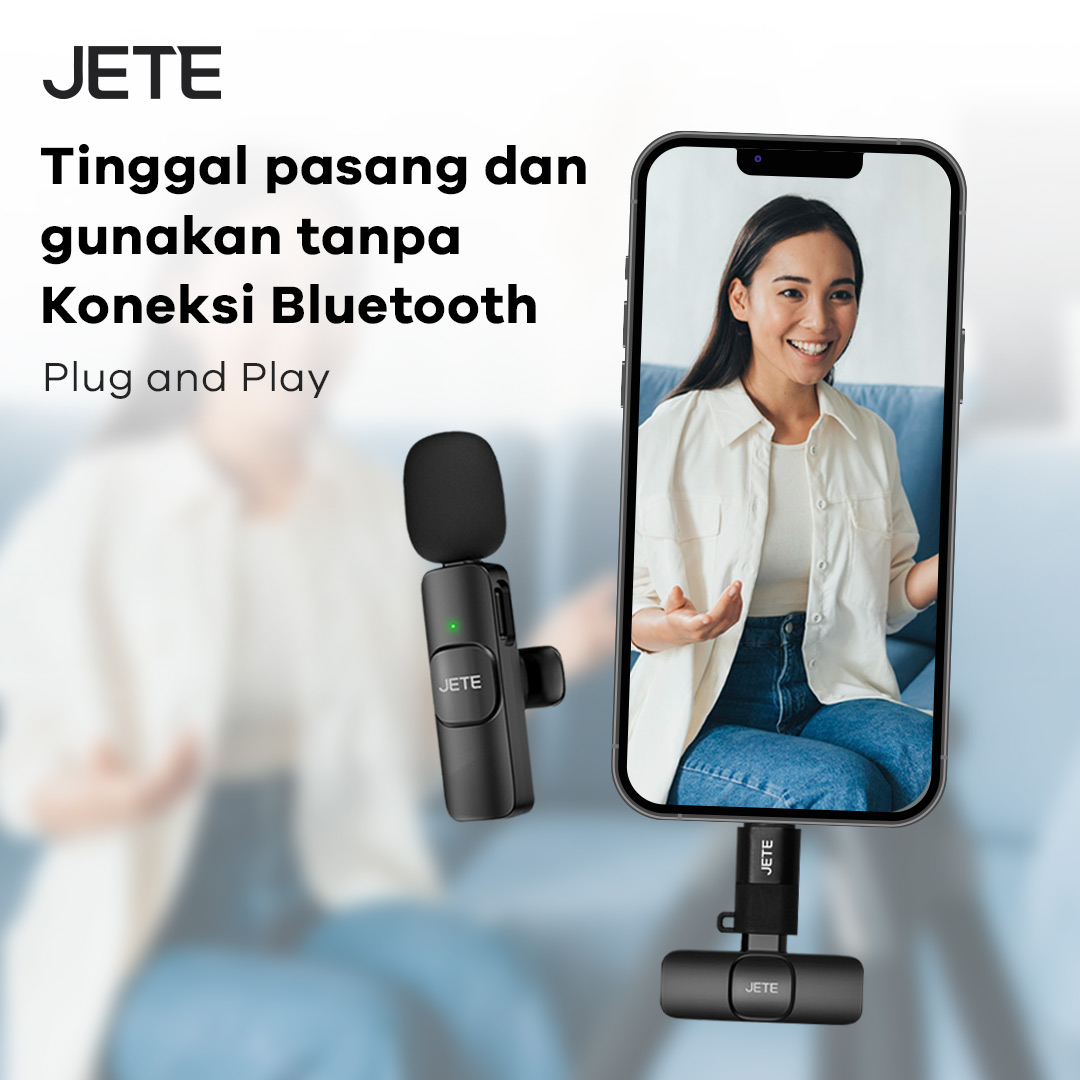 PEMASANGAN YANG MUDAH
Menggunakan mode Plug and Play, pemasangan JETE OTG CO1 semakin mudah. Pengguna hanya tinggal memasangkannya pada perangkat yang terhubung seperti iPhone dan iPad hanya dalam hitungan beberapa detik saja. Lalu, nyalakan mic clip-on JETE CO1 untuk merekam suara dengan hasil terbaik tanpa menunggu waktu yang lama.